Sun Community News & Printing
Sun Community News is pleased to present What's Open. Our newest FREE feature for all businesses to let the region know your status through the COVID-19 Shelter at Home Period. and how to still do business with you. Come one come all!
With a simple 2-minute posting, consumers will have access to your website, Facebook and Twitter posts, and even a locator map. All searchable in several different ways.
Our way of saying THANK YOU to our Readers and Businesses for your continued support. Encouraging all to stay strong and stay safe.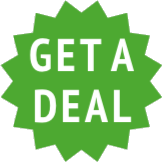 List your business here FREE and let everyone know what's happening with your business.
Follow us on social media